SPRINGBREAK: SKI, SUN & PARTY !
Are you looking forward to the summer with the sun and pool parties but also don't want to say goodbye to the mountains and the snow?
Then SpringBreak is the perfect way to enjoy the snow one more time but also taste the summer already.
During this week we bring everything to a next level! Every day there are crazy parties and lot's of fun stuff to do. Each après-ski and each evening has his own theme party. Think about Brazilian Carnaval, Color Party and SpringBreakers Party.
And for the ladies don't forget to bring your bikini for the bikini-ski contest!

There will be dancers, national and international performances and guest DJ's.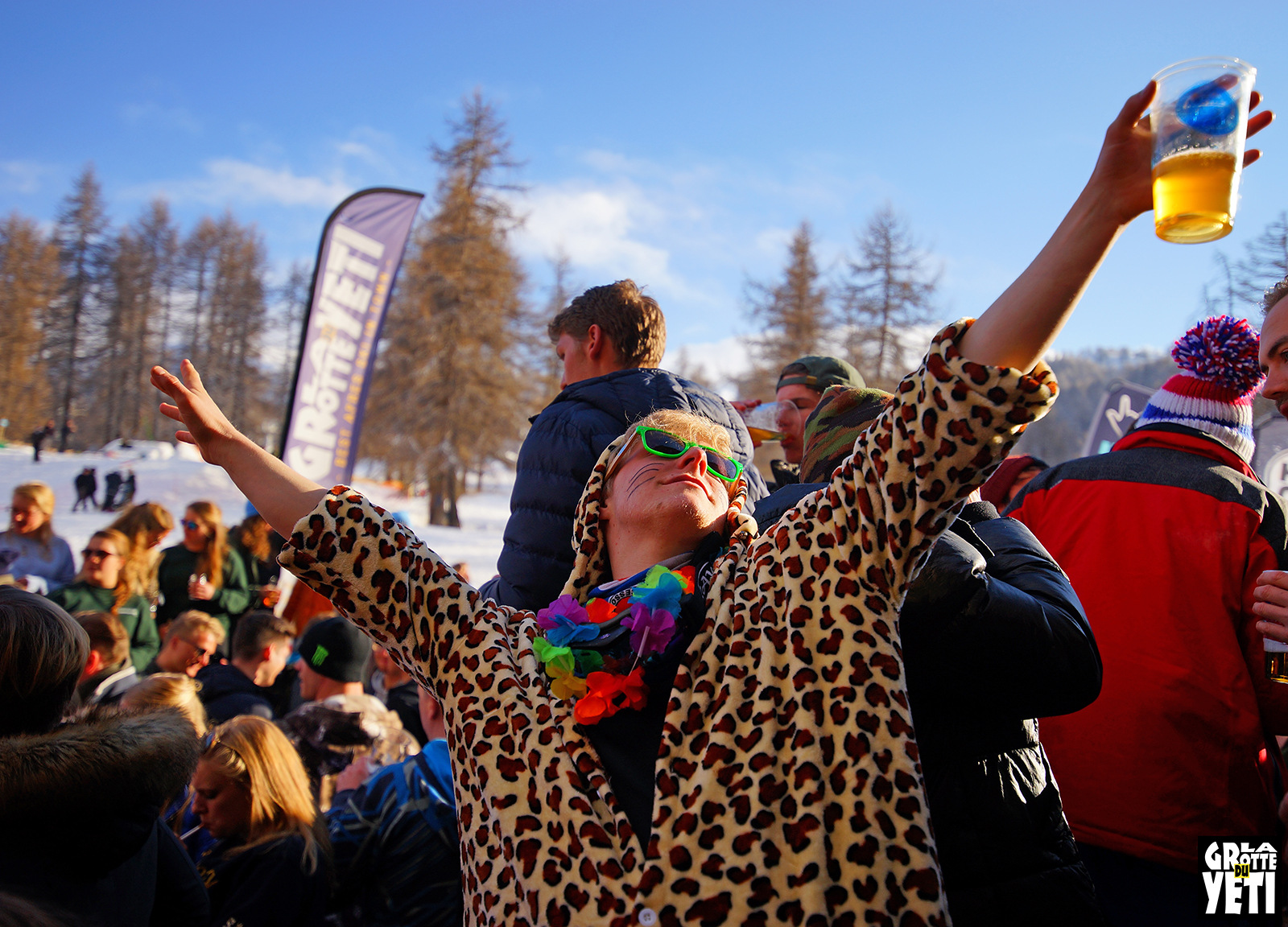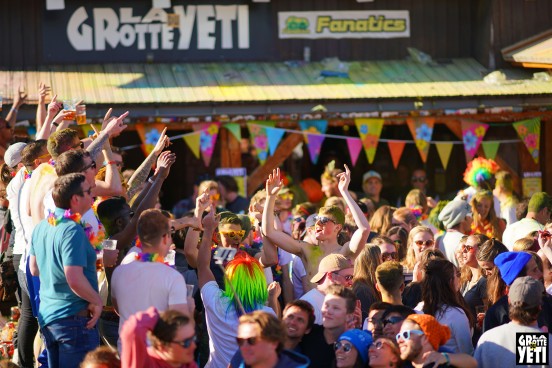 Because SpringBreak has been a big succes in Risoul for already a couple of years we have decided to expand. This year it won't be only in Risoul but at all our bars; Saint-François-Longchamp, Saint-Sorlin-d'Arves, Les Deux Alpes, Risoul and also at our newest bar in Alpe d'Huez . So that means 5 times more party, craziness, fun and fire works! 

There will be battles between the different bars. Who can call themself tartiflette champion of La Grotte du Yeti by making the biggest tartiflette? And many other records will be broken. To make the week just a little bit more perfect you can shower yourself in champagne and with fireworks we will close the week.
More information.
Would you like to have more information about this event? Please don't hesitate to contact us by this form.